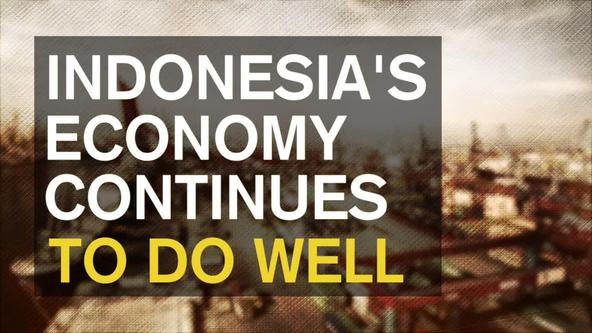 The World Banks has projected that the Indonesian economy would grow at the level of 5.3 percent in 2018, higher than this year's projection of 5.2 percent, according to the bank's June 2017 Indonesia Economic Quarterly.
Meanwhile, the government and the House of Representatives' Commission XI overseeing financial affairs agreed to set an economic growth target of between 5.2 and 5.6 percent in the 2018 State Budget early this week.
"Real GDP growth strengthened to 5.0 percent [year-on-year] in the first quarter of 2017, compared to 4.9 percent in the previous quarter, driven by a rebound in government consumption and surging exports," Rodrigo A Chaves, World Bank country director for Indonesia, said in Jakarta on Thursday.
Such growth forecast is in line with the expected increase of global GDP from 2.7 percent this year to 2.9 percent in the 2018-2019 period.
"Indonesian economic fundamentals are improving. Hence, the outlook continues to be positive. This is good news and sees growth potential as less vulnerable to global shocks," Rodrigo said as reported by Antara.
Fiscal performance in the first half of 2017 is strong, with improved revenue collection compared to last year and a better quality of expenditure.
Private consumption is expected to increase with moderate inflation, stable exchange rate, stronger consumer confidence and low consumer lending rates.
In the baseline estimate, investment is expected to strengthen due to continued recovery in commodity prices, increased investor confidence supported by the S&P rating upgrades, and declining commercial lending rates. (bbn)
source: http://www.thejakartapost.com/news/2017/06/16/wb-projects-5-3-economic-growth-in-2018.html